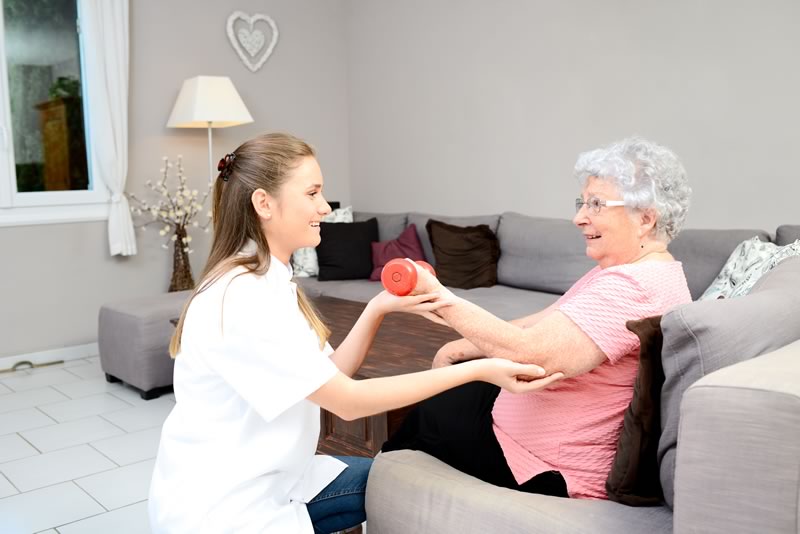 Did you know that someone in the USA suffers a stroke every
40 seconds
? It is not only a common occurrence but also one of the main causes of long-term disability, especially in the elderly. The older a person gets, the higher their chance of suffering a stroke. So, if your loved one is unlucky enough to have a stroke, how can you care for and support them thereafter? Here is some helpful advice. 
Be Patient
A stroke can have long-term effects on your relative's abilities. For example, he or she may have trouble walking after a stroke, or he or she may struggle to complete daily tasks as quickly or as accurately as he or she used to. The key is to be patient during recovery and to help in any which way you can. 
Consider Professional Care
Sometimes the effects of a stroke can prove extensive, meaning that you might battle to look after your loved one on your own. This is when it is time to consider enlisting elder care services or a personal care home consultant. These
live-in home health care specialists
are often trained specifically in caring for a person who has suffered a stroke. They are, therefore, better equipped to provide them with a better quality of life - and you with complete peace of mind. 
Focus on One Day At a Time
The recovery process following a stroke can be lengthy and arduous. It can also prove mentally and physically challenging for both the patient and their loved ones. The best thing to do is focus on one day at a time, making sure to celebrate every bit of progress, no matter how small. 
Here at
Tri-Med Home Care Services
, we are an agency specializing in elder care services in New York. If your loved one is recovering from a stroke, and you are in search of live-in home health care that is specially tailored to their needs, contact us today.